MAIN MODE
Start:
Multiplayer should start out at training camp, have to kill 100 "titans" (non-dangerous or fake ones) to advance, giving them time to work out their gear without a chance of them dying. Then, you will graduate as a Cadet. After your first successful real titan kill, you may go to HQ to select your Military Branch:
Scouting/Survey Corps
,
Military Police
, or
Wall Garrison
.
Upon Death:
If killed by a titan, you are "dead" and transported back to training camp, so you get more practice in, but also removing you from any fighting you were doing. Your highscores will also be removed. This way, death has meaning.

Branches: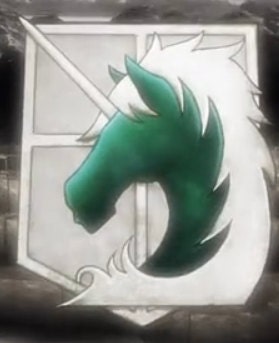 Wall Garrison:
1. Regular titans, outside the walls of the outlying cities (such as Zhiganshina/Trost) but concentrated at their gates, must be killed by the Wall Garrison or they will eventually break in.
2. In the event of a break-in, either by Colossal or regular titans, Garrison members will attempt to prevent more from gaining entry.
3. Garrison members will also make efforts to repair the gate.
4. Can use cannons mounted on the walls of outlying cities on titans outside the wall.
Scouting/Survey Corps:
1.They will assist cadets/military police in attacking titans
inside
the walls.
2. In the event a city or an entire wall is lost, they will venture outside the safe walls into the lost ones to attempt to reclaim them. They may also venture outside the outmost wall (Wall Maria).
3. They may also venture outside of Wall Maria if it still stands, where there are forests filled with titans to fight.
4. That cool green cape that they have, optional and equippable.
Military Police:
1. Can assist cadets/Survey Corps in attacking titans inside the wall.
2. Will be given the option to stay inside Wall Sina and only venture to outer walls to attack titans at their leisure (giving them ability to get highscores without being in as much danger).
3. Can assist Garrison in wall repairs in the event of a break-in.
4. May only be joined by people who complete training camp with a certain high damage score.
5. Better supplied, as they are fewer and pampered. More gas and blades.
Titans:
1. Congregate along outer city walls and at gates. If left alone long enough, a large number can punch through the gate, first the outer and then the inner part of the gate, causing a breach.
2. Appear in random quantities outside the walls, but in larger quantities inside a forest outside the walls.
3. Have a 50% chance of being killed if hit by canonfire, but canonfire is very difficult to aim and slow to reload.
4. Larger titans tend to have small heads and short limbs, while small titans have large heads and medium limbs.
Walls:
1. May be lost if titans breach them and succeed in taking over a city.
2. If a city is taken over, they will attack the gate inside that city. If they do this, they may break through and take over the entire wall.
3. Walls and cities can be retaken by fixing the gates, then killing the titans inside.
4. If a gate is breached, all players within that city or wall will hear a bell ringing to warn them that the city or wall they're in has been breached.
5. If all walls are taken over, the game resets and all players are "dead" - sent to training camp and scores reset.
Civilians:
Not totally necessary - they would be difficult to add and might lag the server. However, they would be a deeply immersive game element, so:
1. Will automatically head towards the gate to the next wall in the event their wall or city has been breached.
2. If the wall or city is retaken, they will move back to the city or wall they were assigned to.
3. Can be killed easily by titans if not protected or not evacuated quickly enough.
4. If the total population of civilians in all the walls drops below a certain point, humanity will be unable to sustain itself and the game will reset, giving people a reason to save them.
5. If a gate evacuating citizens detects a titan in a certain radius, the gate will close automatically, preventing the titans from breaching the next wall but stranding the citizens.
Game:
1. Upon death or reset, the
character's
highscores will be erased and they will die, but remain on the
user's
profile page in addition to time the character spent alive (ingame and online).
2. Highscores for titan kills, titan damage, and time spent alive (ingame and online) will be recorded on a top 10 basis.
3. Titan threats will begin only after a certain number of players have signed up and are online, to prevent players from being overrun immediately upon the game's beginning.
Characters:
1. Upon being clicked, will show name, gender, age, military unit and short description provided by the user. It will also show the individual character's highscores.
2. Can be customized up to hair color, hair type, and eye color.
3. Their uniform changes according to military unit like it does in the show, NOT gender.
Donations:
1. Have you thought about doing a Kickstarter for this? Kickstarter is really a fantastic way to get attention (and donations) for game updates or games that haven't even come out yet. Is that legal, since this is a fan game?
2. If it is legal,
limited-time
customization options (permanently available based on user, not character) and accessories should be available as gifts for donating to the Kickstarter.
3. Additional customization options, such as more hair types or accessories such as scarves, capes, bandanas, or anything that wouldn't get in the wall of titan killing, available as gifts for people who donate. Again permanently given to the user, not the character.
CASUAL MODE
Titan Kills Mode
1. Two to four players enter a titan-infested city, find out who can kill the most.
2. For scores to be tallied and anyone to win, ALL the titans have to be killed (encourages friendly competition).
3. Players can invite other players or have them automatically selected by the server.
Protect Civilians Mode
1. Same as above with selecting other players.
2. Players must protect civilians from titans until they evacuate safely.
3. Refer to "Civilians" above for civilian behavior.
Speedrun Mode
1. Players see who can collect the boxes the fastest.
2. That's it.